Since I've been told I "broke" Maryn with regards eating.. I figured might as well keep feeding her new foods now..so, at Kael's birthday party we had BBQ..so I gave Maryn her first rib.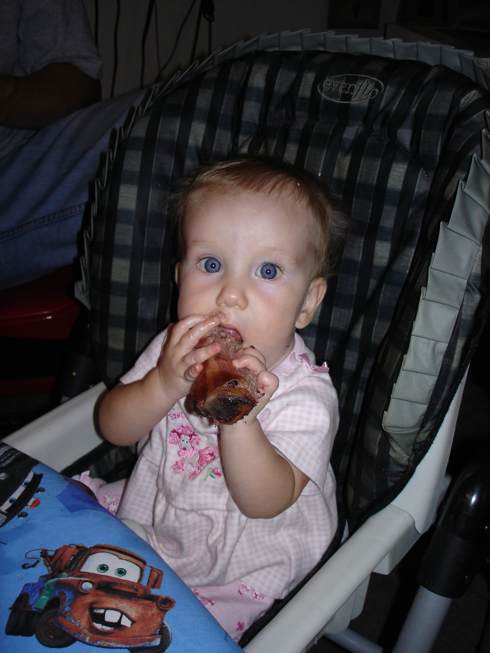 Apparently, she likes ribs.. since she tried to help herself to more:
And now that she's finally getting some teeth (we can just see the little holes where her first teeth will pop through).. she'll enjoy the ribs even more next time!